amazonxplor@gmail.com   |   

+55 92 98530-4867
Whoever imagines that all fishing in isolated regions is synonymous with perrengue, does not know Amazon Xplor. Here, our premise is total comfort and customer satisfaction, in a brand new and cozy jungle hotel, which combines the rustic with the modern, in an isolated rural area of ​​Barcelos/AM, about 700km above Manaus, within the largest tropical forest of the world – the Amazon.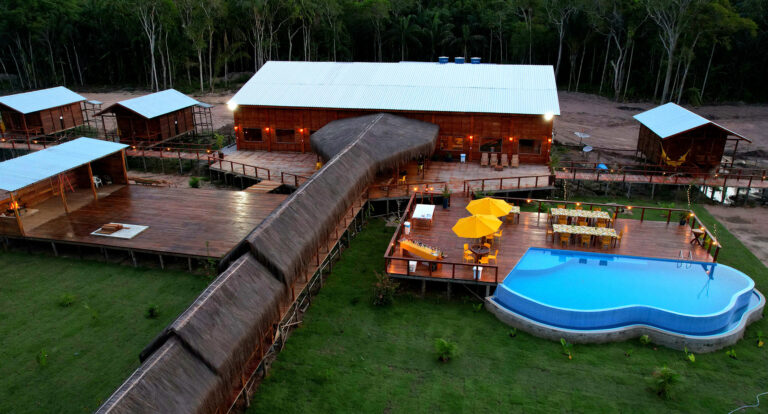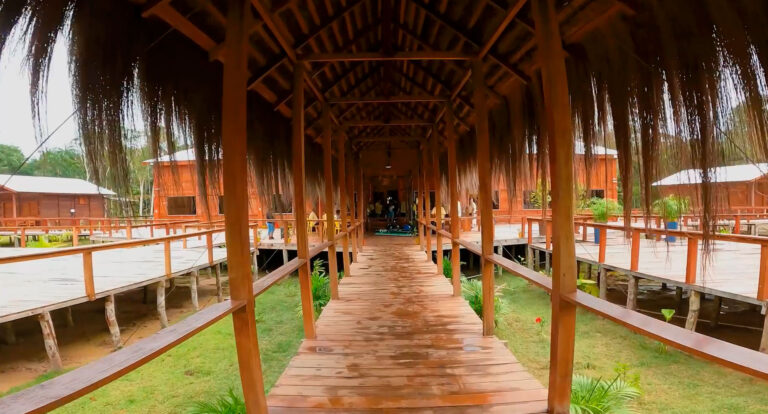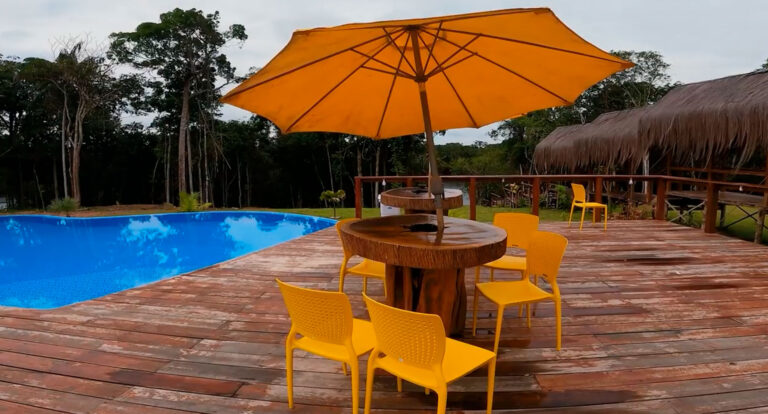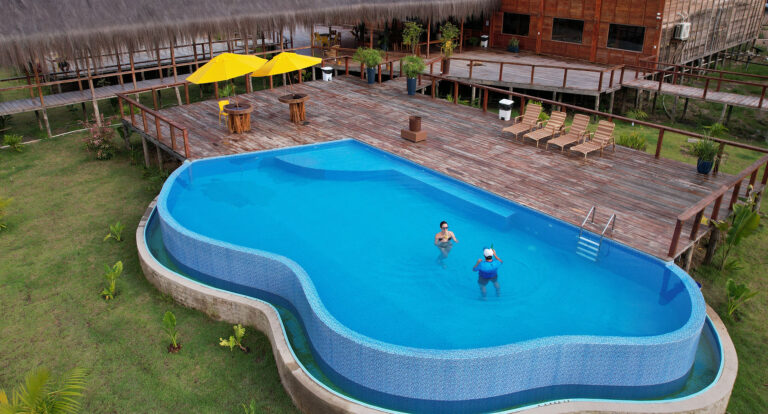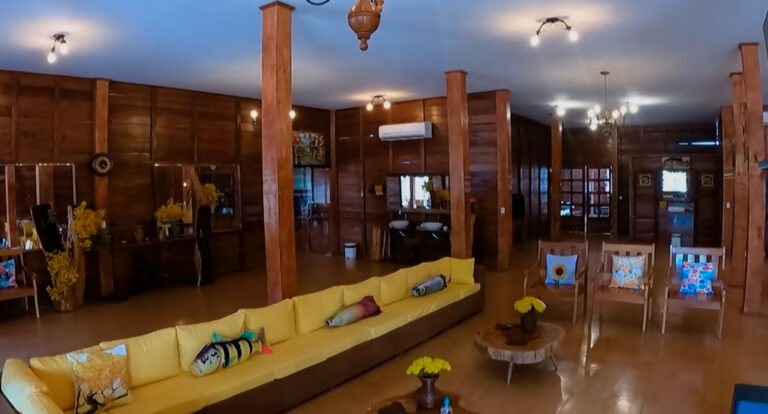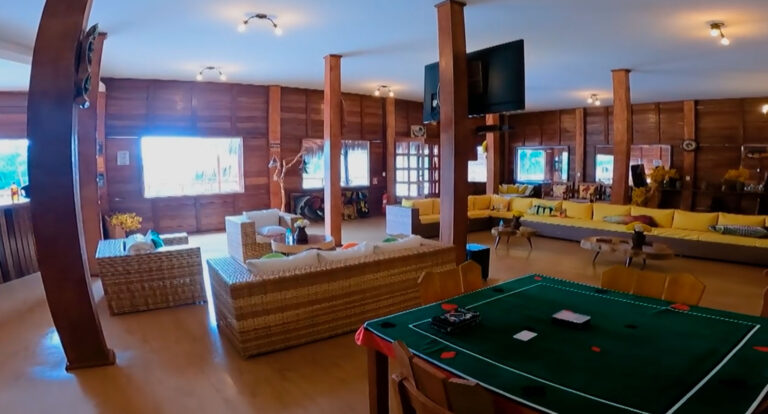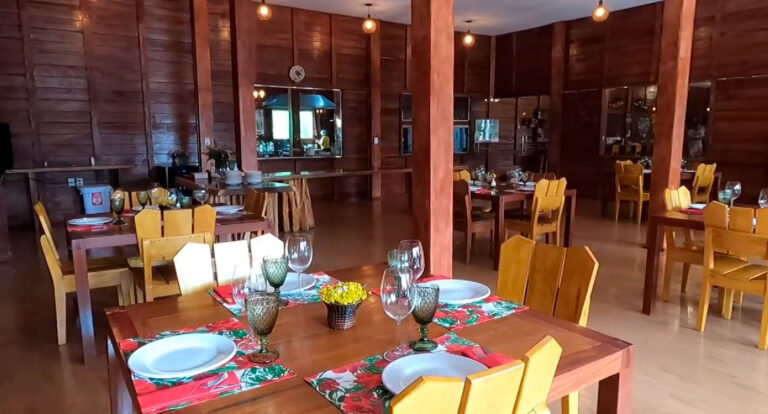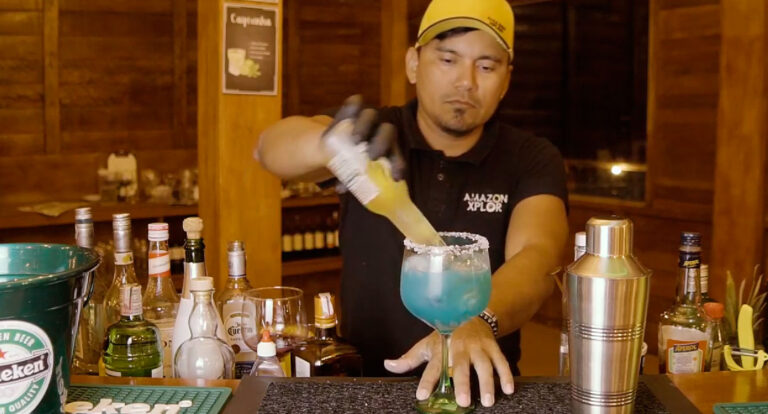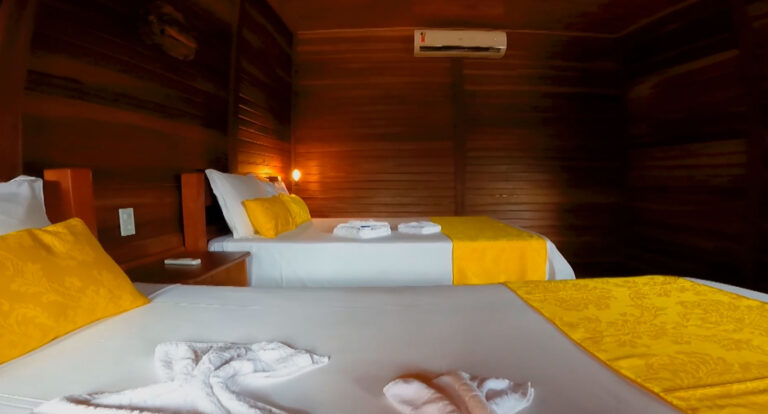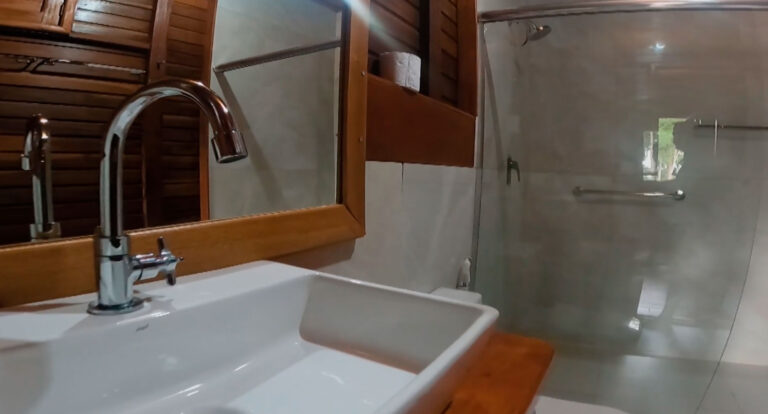 MAIN FEATURES OF OUR HOTEL:
14 private chalets, double or triple as contracted (those who hire the Individual package will be alone in the chalet);
All chalets have: Large suite, balcony, 2 double beds (added 1 single for threesomes), air conditioning, stocked minibar, large bathroom with glass shower and hot water;

EKO7 comfort mattresses with massage and quantum therapy; NASA gel pillows; 400 thread count sheets; giant fluffy towels, among other amenities;

Water from an artesian well (great differential for hygiene and health);

Free laundry service (clothes washed and ironed daily);

WI-FI Internet in common areas;

Restaurant, Bar, Tv Room, Steakhouse, Pool, Balconies, decks, trails and large gardens;

White sand beaches 3 minutes from the Hotel and constant contact with the local nature, which is paradisiacal;

Quality and UNLIMITED all inclusive bar;

Regional, national and international cuisine;

Meals included: Breakfast, lunch, dinner, desserts, snacks, snacks on the boat and at the Hotel;

Lunches can be at the hotel, on the beautiful beaches of the rivers (barbecue) or sandwiches, according to the option of each group.

Drinks included: natural juices, soft drinks, water (tonic, sparkling and still); Coconut Water; 4 types of beers like Heineken, bud, Estella and Corona; Old Par 12 years, Red Label, Black Label, Jack Daniels, Campari, Absolut vodka, artisanal cachaça, Taqueray GIN, wines, Sake and other distillates for classic international Drinks (all imported and top).

Exclusively family environment with specialized care for couples, children and seniors;

On-site coordination of the fishing operation and consultancy carried out by ERIBERT MARQUEZ;

Motivated and trained team for an excellent service.
NOTE: Our packages start in Manaus and end on the return to Manaus, as detailed in the 'Extras' Menu.
FOLLOW US ON OUR SOCIAL NETWORKS
Copyright 2023 ® Amazon Xplor | Powered by Lado A – Soluções Digitais